Chula Vista is a beautiful city located in southern California. Spanish for a "beautiful view," Chula Vista is a great place to call home thanks to its exquisite landscape. Whether you are moving here for education, a job, or more opportunity, this large coastal city has something to offer everyone. Characterized by foothills, canyons, and breathtaking landscapes, it is not a surprise many people choose to live here.
If you are looking to move to Chula Vista, CA, you have come to the right place. In this guide, we will explore the pros and cons of living in Chula to help you make an informed decision on whether to relocate here.
Pros of Living in Chula Vista
Here are some things you'll love about living here.
Great Diversity
Chula Vista boasts a rich Hispanic heritage and sits in one of the most diverse regions in the United States. Approximately 49% of the population is White Hispanic, while non-Hispanic whites and Asians both make up around 16% of the community, and black Americans comprise another 3%.
Tremendous Growth
Since 1960, Chula Vista has experienced continuous growth. The growth rate averages 4%, and the population has doubled since 1990. To ensure the city continues to thrive in the face of astronomical development, Chula Vista has a Growth Management Oversight Commission. The Commission handles issues like climate protection, emergency service, and enhancing air quality. It also ensures amenities such as parks improve the quality of life if the residents.
Excellent Schools
Schools in Chula Vista have an excellent reputation. Two school districts serve the area – the Chula Vista Elementary School District operates 44 K-6 schools across Chula Vista, while the Sweetwater Union High School District serves students in grades 7-12. Top primary schools include Arroyo Vista Charter School, Salt Creek Elementary School, and Parkview Elementary School, which all have ratings of 10/10 on greatschools.org. The best secondary schools include Olympian High School (9/10), Eastlake High School (9/10), and Otay Ranch Senior High School (8/10).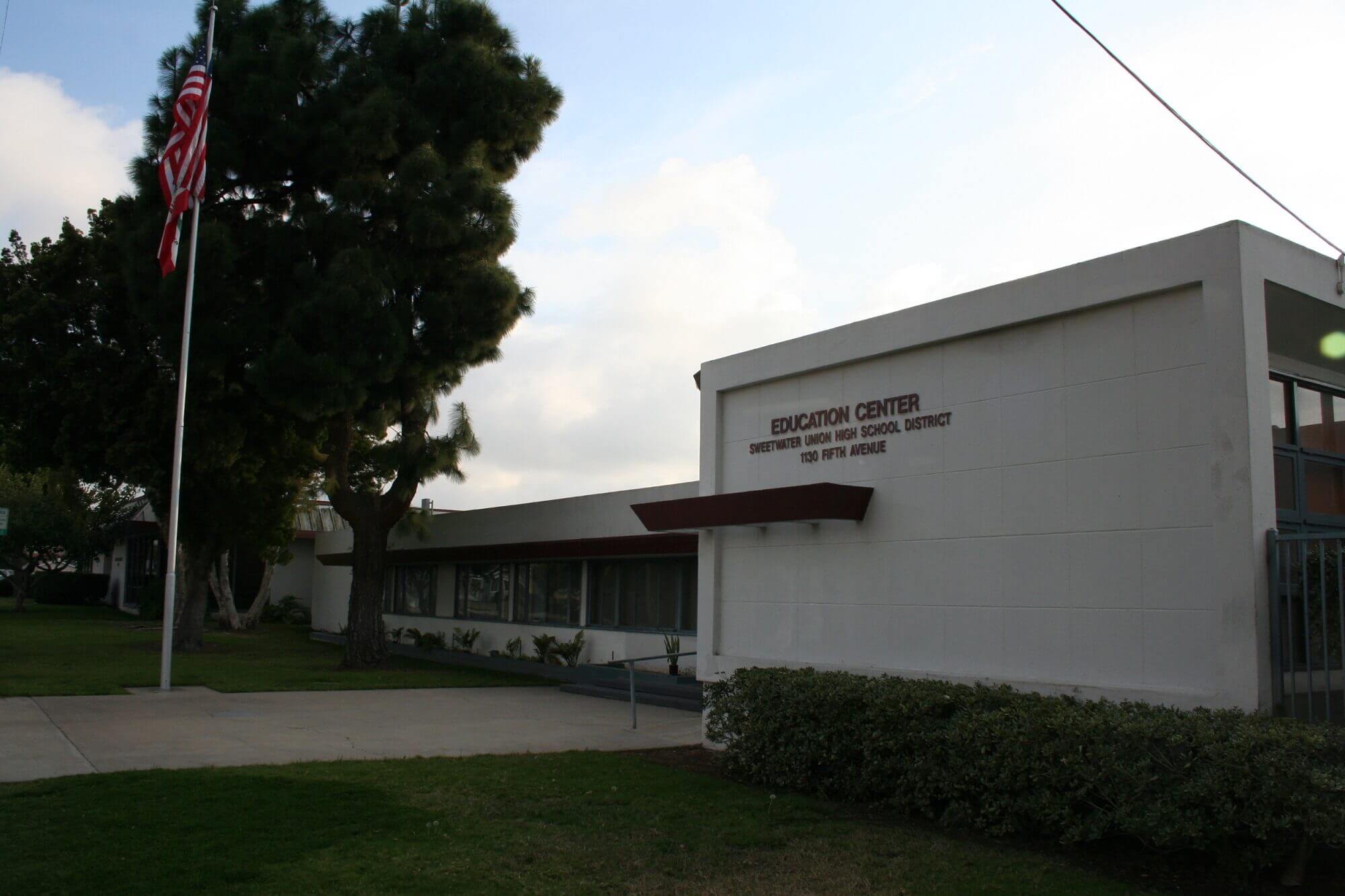 While Chula Vista doesn't have a traditional 4-year university, residents can enroll in classes at Southwestern College, a community college with an estimated annual enrollment of 19,000 students.
A Multitude of Housing Options
Chula Vista has a wide variety of housing ranging from apartments and condos to single homes. Most of the older living accommodations sit in the historic city center, on the west side of town. However, several planned communities have cropped up in recent decades in East Chula Vista. Some of these newer communities include the neighborhoods of Rolling Hills Ranch, Otay Ranch, and Eastlake.
As of July 2020, the median home price in San Diego County is $588,000, while the median rent price is $2700. Though Chula Vista is in San Diego County, you may find more affordable housing options here than in other municipalities. The median home price in Chula Vista proper is $511,900, and the median list price per square foot is just $294, nearly $100 less than the County median of $390.
Marvelous Atmosphere for Family
One of the best attributes of Chula Vista is the family-friendly atmosphere. The city offers residents pleasant year-round weather and ample outdoor space to enjoy it. The Chula Vista Parks and Recreation Department manages over 60 parks spanning 560 acres of parkland. One of the most popular parks in the city is Mountain Hawk Park, which offers hiking trails, picnic tables, and play areas overlooking scenic Otay Lake. Chula Vista also provides easy access to beautiful beaches, including those at Silver Strand State Beach and Coronado.
Cons of Living in Chula Vista
While many consider Chula Vista a beautiful place to live, the city does, of course, have some drawbacks that you might want to contemplate.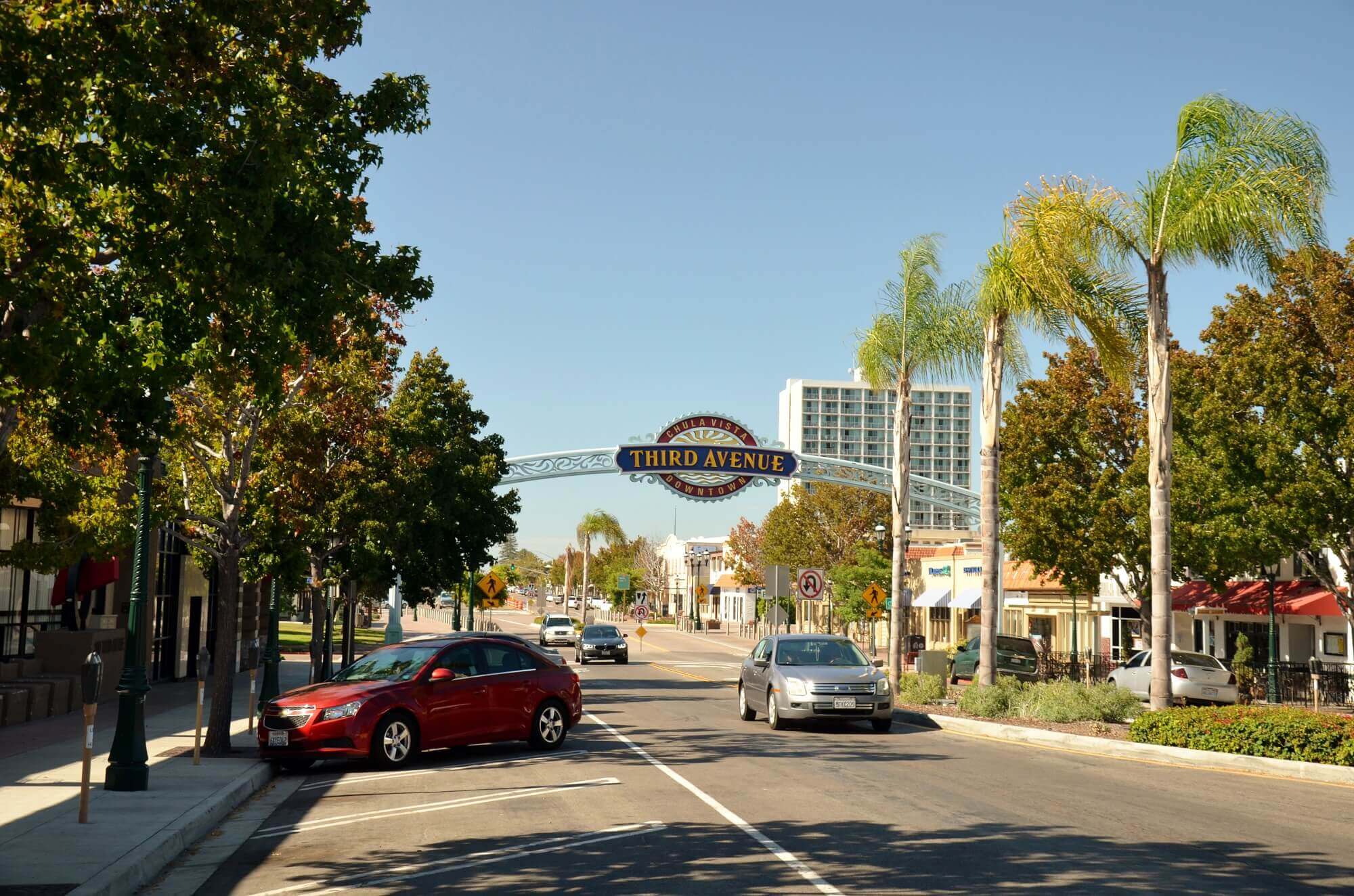 High Cost of Living
Though Chula Vista's housing might be more affordable than elsewhere in the county, overall, this Southern California town isn't cheap! The cost of living index in Chula Vista is about 147.1. By comparison, the nationwide cost of living index is 100.  While healthcare here is slightly more affordable, you'll pay more in just about every expense category, including groceries, housing, utilities, and transportation. Additionally, California has the 13th highest tax burden of any state – on average, CA residents spend about 9.27% of their personal income on state taxes. In Chula Vista, the tax rates include:
Sales Tax: 75%, which includes 6% state base sales tax, .25% to San Diego, 1% to the City of Chula Vista, and 1.5% to San Diego County
Income Tax: CA has a graduated tax system, meaning the more you earn, the higher your marginal tax rate. Tax brackets range from 1% – 12.3%.
Property Tax: The property tax rate in Chula Vista is 1.12%.
Long Commutes
A one-way commute in the US averages 26.4 minutes. However, the commute time in Chula Vista averages 30.9 minutes. According to data from Smart Asset, Chula Vista has the 19th worst commute time of any city in the U.S. If you're moving here and commuting elsewhere in San Diego County for work, plan to spend some time behind the wheel.
Public Safety Challenges
With Chula Vista's growth skyrocketing, the city faces challenges as it scrambles to add additional facilities and services. The Growth Management Oversight Commission prepares annual reports forecasting five-year growth and steps necessary to maintain acceptable thresholds for libraries, parks and rec space, traffic, police response, fire and EMS services, and more. Recent reports show the police staff is inadequate to handle urgent and emergency calls, which has led to slow response times.
Low Air Quality
San Diego County has some of the highest ozone pollution in the U.S., leading to a lower-than-average air quality score. Additionally, the area experiences days with high levels of particulates. Both types of air pollution can lead to numerous lung and heart issues, including asthma, heart attacks, and strokes.
---